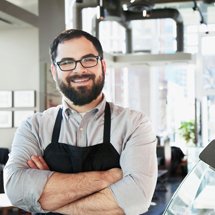 Mike Murray & Company Accountants
Georgia Brunswick, Georgia 31520

Phone: 9122642946
About Mike Murray & Company Accountants
---
Mike Murray & Company Accountants hasn't yet updated their profile. Please
Click Here
to invite them to upload their listing.
Discover some great deals offered by Mike Murray & Company Accountants
---
Mike Murray & Company Accountants hasn't yet added any deals to their listing. Below are other great deals near Brunswick, Georgia.
Have you signed up for any version of QuickBooks Online in the last 60 days? As an Intuit QuickBooks Solution Provider (reseller) and Advanced Certified QuickBooks Online ProAdvisor, I can switch you from your new subscription (usually at 50% off for three months and started in the last 60 days) to my special rate of 50% off for 12 months. Why pay more? How much would you save? Prices are $10 a month for Simple Start, $17.50 for Essentials, $30 for Plus, and $75 a month for Advanced for the first year. These rates are 50% or more off Intuit standard rate. Regular rates after the first year by working with me will be $20, $35, $60, and $150 respectively. If you are on Plus or Essentials and aren't using the features in the chart below, you can downgrade to Simple Start or Plus to Essentials by going to your billing information under Company Settings in the Big Gear icon icon on the upper far right hand corner. I thought you might like to know that. If you need help understanding or learning how to use the program, I am available as well.

Free phone consultation on your accounting needs.

Free lunch for an accounting referral.

Thank you for your positive review.
Read & Share Reviews about Mike Murray & Company Accountants
---
0 %
of our customers would refer friends and family to us.
---
Owning a professional CPA, Accounting, or Bookkeeping Business in Brunswick, Georgia is a wonderful experience. The annual income in Brunswick is $29080. This provides a resilient income base and need for high quality bookkeepers and accountants. The average home in Brunswick has a value of $63200 and has 5 bedrooms. Brunswick and the nearby area has a population of 21796 men, women and children. This additionally gives Certified Professional Accountants, Bookkeepers and other accounting professionals a growing community to serve. If you are requiring a professional accounting business or Quickbooks service provider please search our site to find the best providers in your state.
Related Articles About Accountants